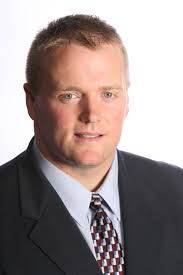 Cal Dietz has been the Head Olympic Strength and Conditioning coach for numerous sports at the University of Minnesota since 2000. Since Dietz's return to Minnesota he has developed the Strength and Conditioning Programs and over seen the daily progress in Men's Hockey from 2000-present, Men's' Basketball from 2004-2010, Women's Hockey from 2003-present, Men's Golf from 2000-present, Women's Golf from 2006-present Men's Swimming from 2000-Present, Track and Field from 2000-present, Baseball from 2000-2007, 2010 -present, and Wrestling from 2000 to 2004. During his tenure, Dietz has trained: a Hobey Baker Award winner, two Big Ten Athletes of the Year, athletes that have achieved 400 All-American honors, 29 Big Ten/WCHA championships teams and NCAA Team Champions, and 13 teams finish in the top four in the nation. He has consulted with Olympic and World Champions in various sports and professional athletes in the NHL, NFL, NBA, MLB, and Professional Boxing.

Also, during his time at the university help founded and chairs the Sport Biomechanics Interest Group with its purpose to explore the physiological and biomechanical aspects of advanced human performance encompassing the various aspects of kinesiology, biomechanics, neuro-mechanics and physics. This will be achieved by utilizing extensive research theories and applied knowledge in the multi-disciplinary field of human performance. Utilizing through a collaborative effort which involving numerous professional perspectives from diverse areas of academia such also include professionals from Mechanical engineering, Biomechanical Engineering, Orthopedics, and Physiology. Dietz is also a member of the Gender Equity Committee at the University of Minnesota and currently represents the University as a member of the Big Ten committee to develop performance enhancing policy for anabolic and ergogenic aids.

During his time at the university, Dietz has given numerous lectures around the country, as well as publish several scientific articles and dozens articles on training. Most recently, Dietz co-authored the the top selling book, Triphasic Training: A systematic approach to elite speed and explosive strength performance.

Prior to returning to Minnesota, Dietz was the strength coordinator at The University of Findlay, overseeing 26 men's and women's sports, in addition to coordinating the university's fitness center, coaching the offensive line with the football program and teaching strength and conditioning classes. He is no stranger to Minnesota athletics after serving as a graduate assistant strength coach while pursuing his graduate degree. During this time Dietz was the first assistant to football and assisted with a Majority of Olympic Sports.

The Shelby, Ohio, native earned his bachelor's degree in physical education from the University of Findlay in 1996 and his master's degree from Minnesota in kinesiology in May, 2000. During his athletic career at the University of Findlay Dietz won three National team championships, two in football and one in wrestling. Highlights of his career was earning 2 All-American honors in Football and winning the NAIA National Duals MVP in wrestling. In 1995 he received the NAIA College Sports Magazine Athlete of the year and was inducted into the University's of Findlay's Hall of Fame in 2005.

Dietz married Karyn Bye, a member of the U.S. Olympic Women's Hockey Team which captured the gold medal in 1998 and silver medal in 2002. The couple resides in Hudson, Wis., with their daughter, Tatum Lynn Born in May 2003 and Brody Michael born July 2005. Cal also contributes and writes articles for www.xlathlete.com.